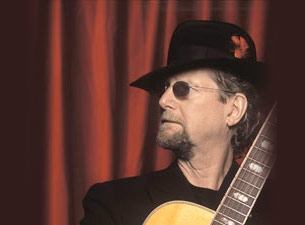 Roger McGuinn, front man and co-founder of the Byrds, performs a special concert tonight at the Palace Theater (2384 James Street). Doors open at 7 p.m. and the show starts at 8 p.m. General admission is $30. There will be a collection of canned and non-perishable foods for the Blessed Sacrament Outreach in Eastwood.

Syracuse Irish Festival
Syracuse Guinness Irish Festival continues today in Clinton Square in Syracuse. The event, which is free, features Irish food and drink, merchandise, and of course, great Irish tunes. Here's today's schedule: Emish (12:30 p.m.), The Elders (2:30 & 9:30 p.m.), Rathkeltair (4:05 p.m.), Causeway Giants (5:50 p.m.) and Searson (7:30 p.m.).

Also today

Ron Starmer, Steve Corey and the Unknown Woodsmen in the Carriage House at the 1980s House Museum (37 Tompkins St., Cortland), 6 p.m.- $10.
Cruel Hand, Downfall, Maker, The Greenery, A Loss of Words and Ghost Ship at Lost Horizon (5863 Thompson Road, DeWitt), 6:30 p.m. - $12.
Linda McRae at Kellish Hill Farm (3192 Pompey Center Road, Manlius), 8 p.m. - $10.
Mark Schultz at Auburn High School Auditorium, Auburn, 7 p.m.
TomatoFest with Hary Dunes Band, A Cast Of Thousands, Infra-Red Radiation Orchestra, Brad Beardsley & Ken, Jam Bones and CROM at Emerson Park, Auburn, noon.
liFritz's Polka Band at Community Center, Fabius, 8 p.m.
Throop Recreation Center Fundraiser with Prison City Rockers at Fire Department Pavilion, Throop, 8 p.m.
17th Annual Colorscape Chenango Arts Festival with Ellis Paul, L.J. Gates, Driftwood, Caravan Of Thieves, The Dust Poets and McPeake, Downtown, Norwich, 10 a.m. to 6 p.m.
Hip Hop in The Park with Sean Slaughter, Freedom Of Soul, Armaffedon, Reflect, J.A.Z. and DJ Rock Jesus at Courthouse Park, Cortland, 1 to 5 p.m.
At the clubs
Beginning II (6897 Manlius Center Road, East Syracuse) - Restless Souls, 9:30 p.m.
Bistro Elephant (238 W. Jefferson St.) - E.S.P., 7 p.m.
Bull & Bear Pub (125 E Water St.) - Los Blancos, 10:30 p.m.
CJ's Pub and Restaurant (8902 S. Seneca St.) - Gina Rose and GForce, 9 p.m.
Candlelight Restaurant & Lounge (380 S. Railroad St., Parish) - Just Joe, 9 p.m.
Cato Hotel (2517 W. Main St., Cato) – Tiger, 8 p.m.
Cedar House (8 W. Genesee Street Road, Skaneateles) - Tuff Luck, 9 p.m.
Crazy Clam (2392 Spencer Ave., Sylvan Beach) - The Bomb, 9 p.m.
Daiker's Inn (161 Daikers Circle, Old Forge) - Mark Macri, 9:30 p.m.
Dilaj's (Route 34, Auburn) – Stone River
Dinosaur Bar- B-Que (246 W. Willow St.) - Carolyn Kelly Blues Band, 10 p.m.
Fusion (3705 Brewerton Road, North Syracuse) - Buried in Concrete, One Kills All, Maan Trick, Stone Dead Forever, 10 p.m.
Fusion Backstage Lounge (3705 Brewerton Road, North Syracuse) - Sober and Madness, 9 p.m.
Harpoon Eddie's (611 Park St., Sylvan Beach) - Michael Crissan, 7 p.m.
Knoxie's Pub (7088 Route 20, Pompey) - Electric Moonpies, 9 p.m.
Krabby Kirk's Saloon (55 Genesee St., Camillus) - Michael Weiss, 9 p.m.
Limp Lizards (4628 Onondaga Blvd., Geddes) – Ryan O'Connell, 9 p.m.
Limp Lizards (201 First St., Liverpool) - Miss E, 9 p.m.
Moondance Tavern (2512 Route 20, Marcellus)- Perry and Mulhauser, 2 p.m.; Fully Loaded, 9 p.m.
Old City Hall (159 Water St., Oswego) - Funky Blu Roots
Panini's at Green Lakes Golf Course (Route 5, Fayetteville) - Ryan Burdick, 5:30 p.m.
Piggy Pats Barbeque (3955 Edgebrook Place, New Hartford) - Morris and the Hepcats, 8:30 p.m.
Pizza Man Pub (50 Oswego St., Baldwinsville) - Lisa Lee Trio, 9:30 p.m.
Pricker Bush (3642 Route 57, Oswego) - Vitamin X, 9 p.m.
Red Sun Roasting Company (West 1st St., Oswego) – Dam Dog Duo
Shifty's (1401 Burnet Ave.) - Fabulous Ripcords, 9 p.m.
Station 58 (3504 Brewerton Road, North Syracuse) - Crows Cage, Dropclutch, 10 p.m.
Suzy's Tavern (6 Lexington Ave., Auburn) – Johnny Bender