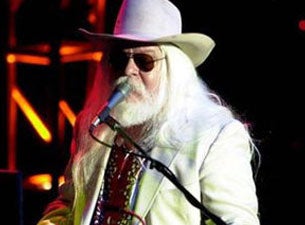 Leon Russell
Blues rocker Leon Russell performs at the Palace Theatre (2384 James St.) at 8 p.m. Tickets are $35 in advance, $40 at the door.
Also Wednesday
The Revivalists with Vapor Eyes and The Details at the Westcott Theater (524 Westcott St.), 8 pm. - $10 in advance, $12 at the door.
Mark Zane and Friends at Manlius Amphitheater (Swan Pond), 1 Arkie Albanese Drive, Manlius, 6:30 p.m.- Free
Mickey Vendetti and the Goodtime Band at Lonergan Park (Route 11, North Syracuse), 6 p.m. - Free.
Southern Comfort at Johnson Park (corner of Route 57 and Vine Street, Liverpool), 7 p.m. - Free.
Lee Terrace Band at the food court at Shoppingtown Mall (3649 Erie Blvd. E.), 6 p.m. - Free.
Jazz up Your lunch featuring the 42nd Infantry Division Band at downtown's Clinton Square, 12:15 p.m. - Free
At the clubs
Chad Bradshaw with Ken Kellerman at Eskapes Lounge (6257 Route 31, Cicero), 7 p.m.
Count Blastula at Dinosaur Bar-B-Que (246 W. Willow St.), 9:30 p.m.
John Spillett Party Band at Camillus Municipal Building (4600 W. Genesee St., Camillus), 7 p.m.
Just Joe at Borio's Restaurant (8891 McDonnell's Parkway, Cicero), 5 p.m.
Mike Sims at Camillus Erie Canal Park (5750 Devoe Road, Camillus), 5:30-7 p.m.
Karaoke with Full Spectrum Entertainment at TGIF Fridays (Shoppingtown Mall, 3649 Erie Blvd. E., DeWitt), 10 p.m.
Open Mike with Hobo Graffiti at Mac's Bad Art Bar (1799 Brewerton Road, Mattydale), 9:30 p.m.