Country music superstars Miranda Lambert and Dierks Bentle perform at the Onondaga County War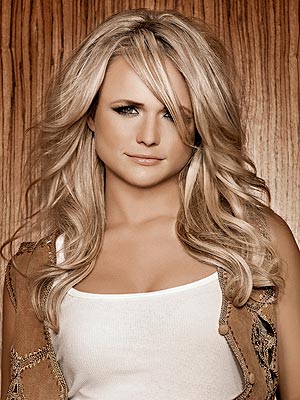 Miranda Lambert
Memorial (515 Montgomery St.). The show starts at 7:30 p.m. Tickets are $25 snd $49.75. Call 435-2121 for tickets.
Also Thursday
Open Mike Night at Kellish Hill Farm (3192 Pompey Center Road, Manlius), 7 p.m.
Sound Tribe Sector 9 (STS9) with Eliot Lipp at the Landmark Theatre (362 S. Salina St.), 7 p.m. - $23.
Morton Schiff Jazz Ensemble at Setnor Auditorium, Crouse College, Syracuse University campus, 8 p.m. - Free admission.
At the clubs
Arty Lenin at Old City Hall (159 Water St., Oswego), 6-10 p.m.
Dave Hawthorn at Western Ranch Motor Inn (1255 State Fair Blvd., Baldwinsville), 7 p.m.
El Kabong Rides Again at Shifty's (1401 Burnet Ave.), 8 p.m.
J.D. and Rollin' South at Toby Keith's I Love This Bar (Destiny USA), 9:30 p.m.
Just Joe at King of Clubs (420 S. Clinton St.), 9 p.m.
Limestone Crick at Cafe at 407 (407 Tulip St., Liverpool), 7:30 p.m.
Michael Crissan at Kitty Hoynes (301 W. Fayette St.), 8 p.m.
Noisy Boys at Coleman's Authentic Irish Pub (100 S. Lowell Ave.), 9 p.m.
The Bill Horrace Band at Phoebe's (900 E. Genesee St.), 8-10 p.m.
The Mix Tapes at PJ's Pub and Grill (116 Walton St.), 5:30-8:30 p.m.