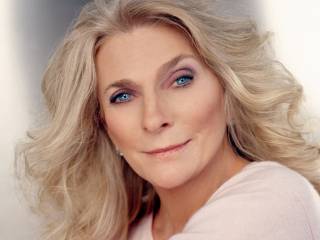 Judy Collins
Folk legend
Judy Collins
performs Saturday at the Palace Theatre (2384 James St.). Timothy Scott McConnell opens the show, which starts at 7:30 p.m. Tickets are $32.50 and $40 at the door.
Also tonight
Chris Trapper at the Redhouse (201 S. West St.), 8 p.m. - $15.
The Wood Brothers with Jamie Kent at the Westcott Theater (524 Westcott St.), 8 p.m. - $20 at the door.
Huey Mack and OCD: Moosh and Twist featuring Brandon Strouse, Sean Mags, Eli Green and DJ Jett at Lost Horizon (5863 Thompson Road), 7 p.m. - $13 general, $30 meet-and greet.
Mickey Vendetti and the Tiny Bubbles Band at the Goodtime Banquet Hall at Klub Polski (526 Teall Ave.), 7 p.m. - $15 at the door includes buffet and coffee.
Stroke at Hosmer Auditorium (401 Harrison St.), 7 p.m. - $15 adults, $12 seniors, $10 students, free under age 18.
John Price and The Cadleys at the United Church of Fayetteville's Steeple Coffeehouse (310 E. Genesee St., Fayetteville), 7:30 p.m. - $10 suggested donation.
The Barra MacNeills at the Center for the Arts (72 S. Main St., Homer), 8 p.m. - $25 adults, $20 seniors, $10 students, free under 18.
Andy Friedman with Dusty Pas'cal at Nelson Odeon (4035 Nelson Road, Nelson), 8 p.m. - $20 advance. $25 door.
Great Bear Trio featuring Andrew and Noah VanNorstrand and their mom, Kim at Madison Hall (Route 20, Morrisville), 8 p.m. - $7.
At the clubs
2 Hour Delay at Dinosaur Bar-B-Que (246 W. Willow St.), 9 p.m.
Big MaMa Bare Band at Hill N Dale Country Club (6402 Route 80, Tully), 8-11 p.m.
Bob Rogalski at Upper Deck Tavern (1 S. Virginia St., Waterloo), 9 p.m.
Chris Taylor and the Custom Taylor Band at Nothin' Fancy Bar (10 Ruth St., Vernon), 9 p.m.
F-5 at Thunder Road Bar and Grill (234 E. Albany St., Oswego), 9:30 p.m.
Flatface and the Shemp-Dells at Buffalo's (2119 Downer Street Road, Baldwinsville), 9:30 p.m.
George Leija and The Stone River Band at Dilaj's (Route 34), 8 p.m.
Gina Rose Band at Green Gate Inn (2 Main St., Camillus), 8-11 p.m.
Hendry at Rosie's (1443 W. Genesee St.), 9 p.m.
Hillbilly Deluxe Grit N Grace at Vernon Downs (4229 Stuhlman Road, Vernon), 8 p.m.
J.D. and Rollin South at Candy's Hillside (6207 Rock Cut Road, Jamesville )
Jeff Meloling at Krabby Kirk's Saloon (55 Genesee St., Camillus), 9 p.m.
Lisa Lee Band at CJ's Pub and Restaurant (8902 S. Seneca St., Weedsport), 9 p.m.
Los Blancos at Timber Tavern Bar and Grill (7153 State Fair Blvd.), 9 p.m.
Lowkey, Dear Mr Dead, All Most Dead at Ivans Bar and Grill (206 S. Main St., Cortland)
Mark Zane and Friends at Pizza Man Pub (50 Oswego St., Baldwinsville), 9:30 p.m.
Michael Crissan at Highland Park Golf Club (3068 Franklin Street Road, Auburn), 6 p.m.
New Day at LakeHouse Pub (6 W. Genesee St., Skaneateles), 9:30 p.m.
Silent Fury at Bull and Bear Pub (125 E. Water St.), 10 p.m.
Smokin at Dilaj's Motor Inn (Route 34, Auburn), 8 p.m.
South Bay at Coleman's Authentic Irish Pub (100 S. Lowell Ave.), 10 p.m.
Southern Comfort Band at South Shore RodandGun Club (6690 South Bay Road, Cicero), 6 p.m..
Spectrum at Schepps BBQ and Bar (7119 Minoa Bridgeport Road, East Syracuse), 8 p.m.
The Extremists at Big Kahuna's (17 Columbus St., Auburn), 1-5 p.m..
Under The Gun at Mac's Bad Art Bar (1799 Brewerton Road, Mattydale), 10 p.m.