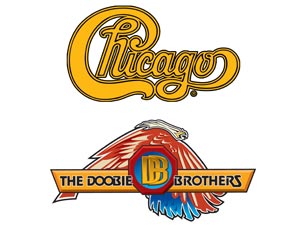 Chicago and the Doobie Brothers perform tonight at Saratoga Performing Arts Center (108 Avenue of the Pines, Saratoga Springs). The show starts at 7:30 p.m. Tickets are $22, $47, $77, and $126.
Also tonight
LaFayette Community Band at the Columbian Presbyterian Church (Routes 11 and 20, LaFayette), 7:30 p.m. - Donations encouraged.
Michael Crissan at Iron Horse Saloon (2721 Brewerton Road, Mattydale), 7 p.m.
Frenay and Lenin at Borio's Restaurant (8891 McDonnell's Parkway, Cicero), 5 p.m.
Lisa Lee Trio at Red Rooster Pub (4618 Jordan Road, Skaneateles Falls), 5 p.m.
Open Mike with Sweetlou at Lock 24 (33 Water St., Baldwinsville), 8:30 p.m.