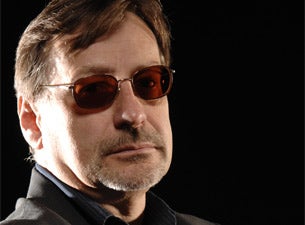 Jersey's own
Southside Johnny and the Asbury Jukes
perform tonight at the Showroom at Turning Stone Resort and Casino (Thruway Exit 33, Verona. The show starts at 8 p.m. Tickets are $15, $20, and $25. < /br>
Also today
Fiddlers Day with Diamond Someday, Jane Zell, Tom Fay, Greg Hoover, Lake Effect Bluegrass and more at Kellish Hill Farm (3192 Pompey Center Road, Manlius). $10 day, $20 weekend.
Emerald City Idol at Chittenango High School (150 West Genesee Street Chittenango), 6 p.m. - $3
Jazz Brunch at the Redhouse Café (201 S. West St.), 11 a.m. - Free admission.
Dale Osborn Music Scholarship Fund Benefit featuring Nightlife, Stone River Band, Elvis impersonator Tom Gilbo and more at Volney Fire Department (3002 Route 3, Fulton), 4 p.m. - $10 single admission, $15 couple includes dinner.
Miss May I, After the Burial, The Plot in You and Thoughts in Reverse at the Lost Horizon (5863 Thompson Road), 6 p.m. - $15
Double-J and Igneous at Funk'N Waffles (727 S. Crouse Ave.), 7 p.m. - $13 at the door.
John Brown's Ghost at Madison Hall (100 State Route 20. Morrisville), 7:30 p.m. - $12 adults, $10 veterans, $7 students.
Kazoo Review hosted by Wendy Ramsay with Judy and Jeff Stanton and Jerry and Nancy Maliwesky at Creekside Books and Coffee (35 Fennell St., Skaneateles), 7:30 p.m. - Free admission.
Polyphonic Spree with Sweet Lee Morrow and New Fumes at the Westcott Theater (524 Westcott St.), 8 p.m. - $25 at the door.
Tenor Madness with Hanna Richardson, Phil Flanigan, and Jared Mulcahy perform at the Redhouse (201 S. West St.), 8 p.m. -$15.
At the clubs
All Access at Turning Stone Resort and Casino (5218 Patrick Road, Verona), 10 p.m.
Altar of Sacrifice, Stone Dead Forever, Institutionalized, Human Powered, Aggression at Fusion (3705 Brewerton Road, North Syracuse), 10 p.m.
Black Halo at Suzy's Tavern (6 Lexington Ave., Auburn), 6 p.m.
Bluefield Blues Band at Bull's Run Grille and Alehouse (6 Ovid St., Seneca Falls), 10 p.m.
Jerry Cali at Auburn Ale House (288 W. Genesee St., Auburn), 9 p.m.
Code Red with Gary Dunes at Beginnings II (6897 Manlius Center Road, East Syracuse), 9:30 p.m.
Count Blastula at Krabby Kirk's Saloon (55 Genesee St., Camillus), 9 p.m.
Custom Taylor Band at Denny's Mountainview (6662 Route 281, Preble), 9:30 p.m.
Dark Hollow at Lake Effect Inn (7015 County Route 17, Lacona), 6 p.m.
Dave Hanlon's Cookbook at Dinosaur Bar- B-Que (246 W. Willow St.), 10 p.m.
Decree at Monirae's (688 County Route 10, Pennellville), 9 p.m.
Dovetail Joint at Yesterday's Royal (13 Canal St., Sylvan Beach), 9 p.m.
f5 at Buffalo's (2119 Downer Street Road, Baldwinsville), 9 p.m.
Fate at Cedar House (8 W. Genesee Street Road, Skaneateles), 9 p.m.
Falcon Drive at Meghan MacMurphy's (7900 Oswego Road, Liverpool), 9:30 p.m.
Frenay and Lenin at Old City Hall (159 Water St., Oswego), 6 p.m.
Fulton Chain Gang at Finger Bullet (1692 Bennett St., Utica), 9 p.m.
Gunrunners at American Legion (109 Fayette St., Manlius), 4 p.m.
JD and Rollin' South at Bridge Street Tavern (109 Bridge St., Solvay), 9 p.m.
Joey Nigro and John Nilsen at Castaways (916 County Route 37, Brewerton), 7:30 p.m.
Just a Memory, Finespun, Mike McKay, Lesser Known Contender, DJ Seedz at Station 58 (3504 Brewerton Road, North Syracuse), 9 p.m.
La Familia De La Salsa at Metro Lounge and Supper Club (505 Westcott St.), 9:30 p.m.
Lisa Lee Trio at Pizza Man Pub (50 Oswego St., Baldwinsville), 9:30 p.m.
Lost Marbles at Limp Lizard BBQ (201 First St., Liverpool), 10 p.m.
Mark Hoffmann Trio at Mohegan Manor (Club Sushi, 58 Oswego St., Baldwinsville), 8 p.m.
Kevin Minnoe at Gino and Joe's Italian Eatery (217 Grant Ave., Auburn), 6 p.m.
Papa Joe Band at Tavern on the Lock (24 S. First St., Fulton), 1:30 p.m.
Quickchange at Twist Ultra Lounge and Dance (252 W. Genesee St.), 9 p.m.
Raised On Radio at Knoxies Pub (7088 Route 20, Pompey), 9 p.m.
Rhythm Method at Pooch's Sports Bar and Grill (1627 Milton Ave.), 9 p.m.
Smokin' at Dilaj's Motor Inn (Route 34, Auburn), 8 p.m.
Smoking Loons at Ithaca Ale House (111 N. Aurora St., Ithaca), 10 p.m.
Southern Comfort Band at American Legion (9 Oswego River Road, Phoenix), 7 p.m.
Springer at Mac's Bad Art Bar (199 Brewerton Road, Mattydale), 10 p.m.
Sugardaddys at Limp Lizard Bar and Grill (4628 Onondaga Blvd.), 8:30 p.m.
Sweetlou at Krabby Kirk's Saloon (55 Genesee St., Camillus), 9 p.m.
TJ Sacco and the Urban Cowboys at Goodtime Banquet Hall (526 Teall Ave.), 7 p.m.
Tuff Luck at Shifty's (1401 Burnet Ave.), 9 p.m.